There are a lot of things that go into creating the kitchen of your dreams. You must pick the faucet, lighting, color, décor, and many other things. But one of the most important things that play a crucial role in the kitchen's look is the cabinets.
Kitchen Cabinets are some things that are the most main feature of the kitchen. Hence, there are a lot of different choices that you can find in the market. So many different designs, colors, and looks of the cabinets are available. So, let's jump into the article and look at the different types of kitchen cabinets you might fall in love with.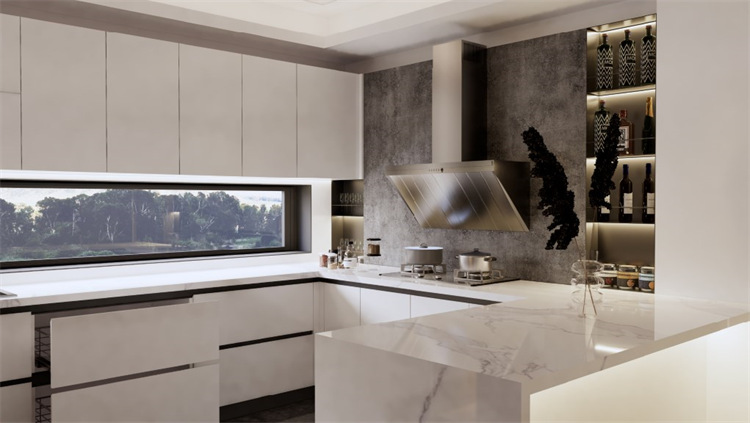 5 Styles of Kitchen Cabinets You'll Fall in Love With:
Following is a list of some of the most appreciated styles of kitchen cabinets.
1. Shaker Kitchen Cabinets:
The first style of kitchen cabinets is the Shaker Cabinets. This might be the perfect option for you if you want something classic yet elegant. The Shaker cabinet style is ideal for every kind of kitchen, whether you are aiming for a traditional style or a modern one. This style consists of 5 pieces of flat panels and a frame with four different pieces. A single flat center panel is also placed.
This kitchen cabinet design is perfect for people who do not want to experiment but like something that looks stylish. Therefore, if you are looking for something simple yet affordable then these shaker cabinets are perfect for you.
1. Modern Kitchen Cabinets:
Modern kitchen cabinets are also very much in style nowadays. Modern kitchen cabinets are in between traditional and minimal kitchen cabinets. They also give your kitchen a bigger look and look very fashionable. They are perfect for people who want their kitchen to look elegant but still want a hint of a traditional look to it.
2. Flat-Panel Kitchen Cabinets:
If you want something sleek yet chic, then the flat-panel kitchen cabinets are the perfect option. This is also known as the slab kitchen cabinets because the doors of the cabinets do not have any frames. Instead, they are solid slab pieces that give the kitchen a clean and sleek look. If you want a contemporary and minimalist style of the kitchen then this is perfect. This is also ideal for people who do not want embellishments on their cabinets and want a sleek look. They are also a perfect option when you want to save space and make your kitchen look bigger.
3. Distressed Kitchen Cabinets:
If you are an antique lover and want to add vintage vibes to your kitchen, go for the distressed kitchen cabinets. Professionals do these kitchen cabinets, so you might not find them everywhere. But they look exquisite and give your kitchen a castle look. These types of kitchen cabinets are ideal for people who want some texture in their homes.
4. Minimalist Kitchen Cabinets:
The minimalist kitchen cabinets are timeless and scream elegance. Everything in these types of kitchens looks very cohesive and makes your kitchen look very stylish. Minimalist kitchen cabinets are very much in fashion right now because they make your kitchen look more open and brighter. Therefore, if you are looking for something simple yet elegant these types of cabinets are the perfect option for you.
5. Inset Kitchen Cabinets:
The inset kitchen is a modern style of cabinets. These types of cabinets are made with an inset door in the inner part of the cabinet with a cabinet frame outside. These cabinets are made with fantastic precision so that the wood fits perfectly in the cabinets. The inset kitchen cabinets are perfect for people who want to go for a completely concealed look.
Furthermore, these cabinets can be personalized in many different ways. You can play with the design, the color, and many other things. Hence, this is a fantastic option if you want something to add to your personal touch.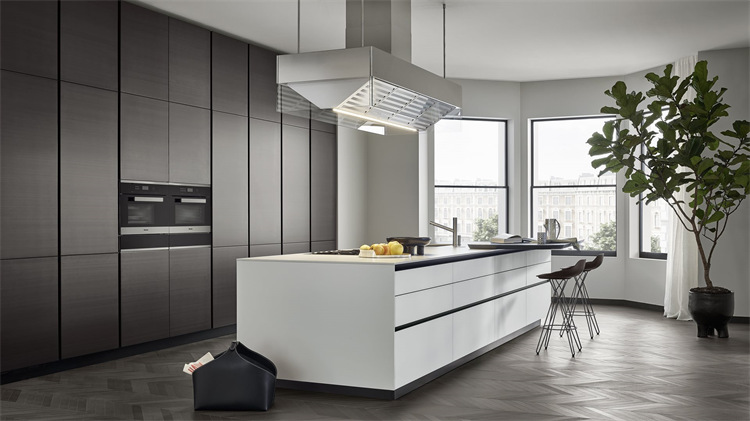 Make your Dream Kitchen with BK Ciandre:
The kitchen is one of the essential parts of the home. If someone is making their own home or renovating their home, it is essential that they make the kitchen as beautiful as they make everything else.
But building the kitchen is not the work of one person; you need an entire army to create the kitchen you have always had in vision. Here BK Ciandre comes into action. They have everything you'll need to create the kitchen of your dreams, such as the electronics, countertops, and even the modern minimalist furniture you want to put in the kitchen.
So, what are you waiting for? If you are considering renovating your home, check in with BK Ciandre and create what you have been dreaming of.
Conclusion:
There are so many things that go on when creating a new kitchen or renovating your old kitchen. One of them is picking suitable cabinets for the kitchen because they are one of the most prominent parts. Hence, this article covers all the amazing and the most loved style of kitchen cabinets you can also install in your kitchen.