You ended up on this article because you are renovating your kitchen or moving into a new place and hence want your kitchen to come off as aesthetically pleasing.
The central aspect of any kitchen is its countertops, which isn't only because they are the most visible part of the kitchen but also because most of the work takes place on them. Hence, choosing the right kitchen countertop is of utmost importance. Worried, how will you choose the right one? Don't worry; we got you covered.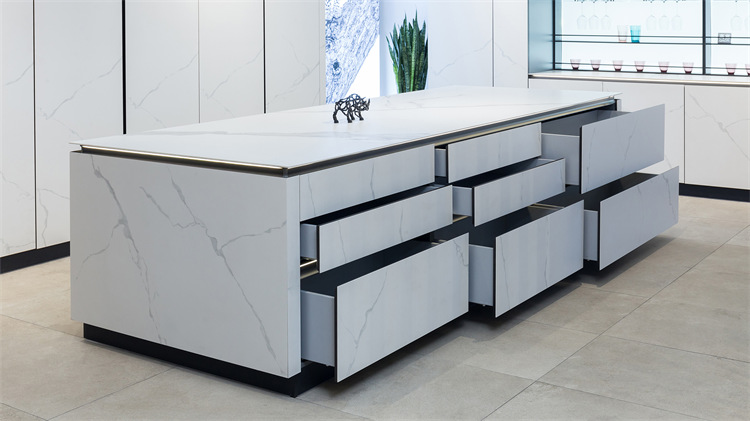 How Do We Choose the Right Kitchen Countertop?
Countertops don't often get changed, and despite them taking up most of the pressures, it takes years before you need a new one. This is the case when you choose the countertop only; we are here to help you do that. Hop on below and learn all the technicalities of choosing the right countertop.
1. Cleaning
Countertops are literally where the entire kitchen ball game takes place. From chopping to mixing, marinating, and keeping all the utensils on it ready, this place is a workstation for anyone who cooks.
Hence, in between all the happening, countertops getting dirty are something inevitable. The stains that food and the marinate leave behind are pretty hard and would take forever to clean if you do not choose the right top.
So, we recommend always opting for ceramic top tables for better cleaning. The ceramic table tops ensure easier cleaning and keep your kitchen spick and span. Laminate and Quartz are great when your top priority is easy-to-clean surfaces. Marble on the other hand is very susceptible to stains and hence should be avoided if a clean surface is your top priority.
2. Aesthetically Pleasing to the Eyes
While cleaning is one important factor to consider when choosing a countertop, the looks of it should always be a primary consideration. The kitchen for any home is a safe space where not only fantastic food is cooked, but families gather together to devour those meals.
Marble and ceramic are pretty gorgeous to look at. Granite and Quartz are some pretty impeccable options to given their aesthetically pleasing effects.
Hence, choosing something which sits well with the décor and looks pleasing to the eye is essential. This will make your kitchen area look great and encourage your children and other family members to gather together and talk about their day over dinner.
3. Durability
Countertops aren't your buy-everything-for-a-dollar material at target. These investments take hundreds of dollars; hence, when putting out the money, you expect high quality and durability in return.
Hence, when choosing a countertop, it is essential to look into the types that will come in handy in the long run because no one changes countertops daily. Granite and Ceramic top tables, in such instances, are pretty helpful because they are resistant to scratches and heat. Hence, you won't have to worry about directly putting your pots and pans on it. Marble is a no-go when it comes to durability.
The soapstone countertops, on the other hand, are increasingly gaining popularity; however, these aren't the ideal ones to opt for due to their inability to withstand scratches. Granite while resistant to heat and scratches is known to chip off from the sides if something heavy drops on it.
4. Set a Price Margin
While all the above factors are essential when choosing the right kitchen countertop, setting a price margin to stay within your budget is extremely important.
There can be a variety of countertops out there ranging in all different price ranges. Hence, before you make a purchase, keeping a set margin in your mind is essential to choose the one you want to go with quickly. The price margin will tone down your list of choices, making it easier to pick one.
Also, it doesn't mean that only the expensive ones are durable or worth the buy. Each price category has a marvel of products on its own, and you will find the best one within your price range.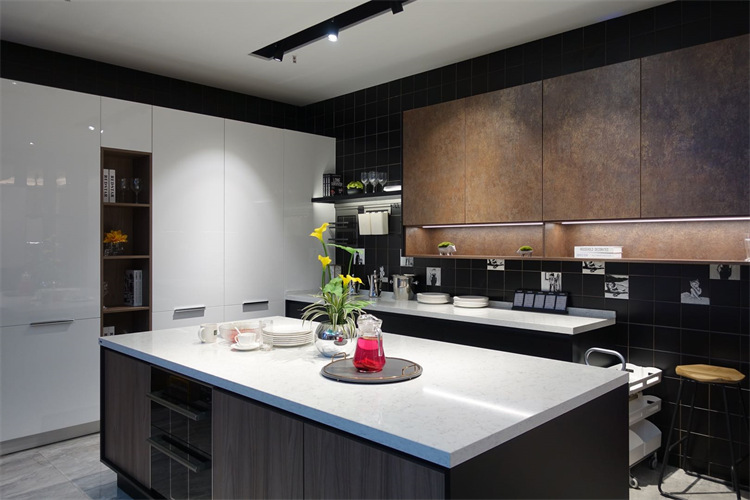 BK Ciandre – The Place to Purchase Kitchen Tops of Your Dreams
Finding the most aesthetically pleasing yet long-lasting countertop or dining table can be challenging. The one you like can make either hop out of your budget or those in the range that does not appeal to you.
Well, you do not have to worry now. BK Ciandre offers all its customers a wide range of impeccable ceramic top dining tables, ceramic kitchen tops, rock board tables, and even a whole smart kitchen panel. The company has been in active business for 15 years now, and over the years, it not only has grown in business but also gained some valuable customers that always come back.
Hence, if you are in search of high-quality countertops tops that fall into your budget, these guys are what you should check out.