A walk-in closet looks fascinating and is a dream of almost every homeowner. Even if you have a small bedroom, it is still possible to incorporate a walk-in closet within the limited space. The adorable feature of this closet is the ability to see the clothes and footwear on display.
A well-designed walk-in wardrobe facilitates the user to keep everything arranged. However, walk-in closets work only if you know how to utilize every inch of space. According to the area in the bedroom, you may need to customize the wardrobe, which is possible with BK CIANDRE. It is a well-known furniture brand with high quality and huge variety.
To make the installation easy, this article aims to discuss some interior designer tricks to add a walk-in wardrobe to the bedroom.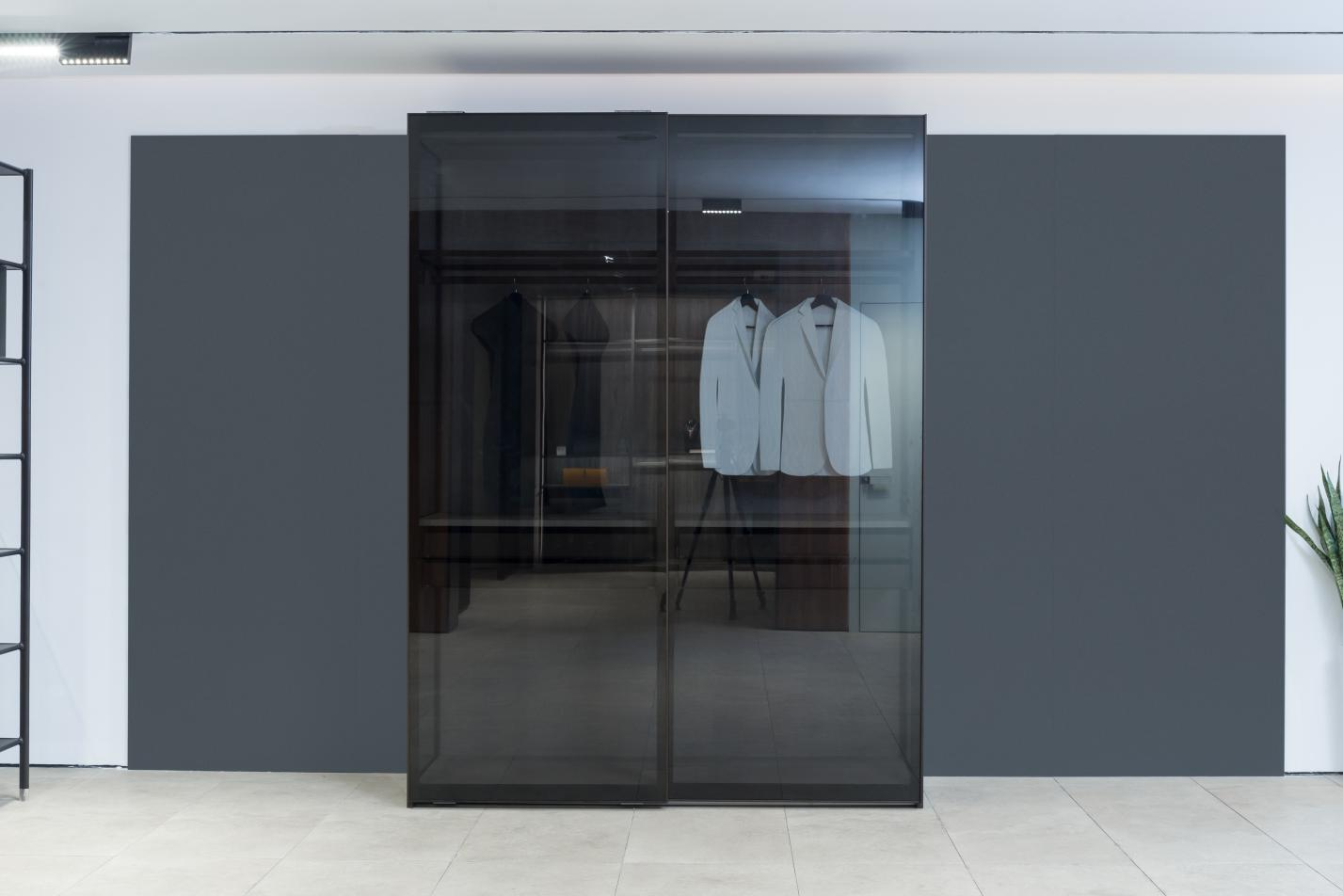 Types of Walk-in Closet
Frosted Closet
It is a modern and effective way to add a walk-in closet while covering the minimum space. This transparent door is a modern element to add to the closet, turning it into a stylish one. This sort of walk-in closet offers a good amount of storage space for you to keep the clothes organized and well-arranged. It also features a full-length mirror in the cabinet. The wood interior surely gives the room an aesthetic look.
Mirrored Door Closet
If you prefer a more expansive space for walking but still require storage space, you can go for a mirrored-door walk-in closet.
Tips to Add a Walk-in Closet
No matter what design you choose, it is essential to determine whether your room can feature a closet while leaving reasonable space. Here are some tips for evaluating and adding the closet.
Measure the Space
Carefully measure the dimension of closet space. Moreover, evaluate the shape of your closet. With the figures, now you can estimate how many components you can add and which unnecessary compartments you can drop out.
Closet Components
When selecting the compartments, several vital elements should not be eradicated as they add special touches and organizational help according to the size and space.
Adjustable shelves: When you have a narrow walk-in closet and require folding some necessaries, adjustable shelves are a great help.
Basket and bins: Chrome baskets for adjustment and organization. Make sure you have what you need for miscellaneous products that you want out of sight.
Custom cabinets: This cabinetry makes sure that your closet has a polished look when you include a glass-front door.
Hanging rods: There are two types of rods: single and double. These rods help organize the hanging clothes in whatever way you like.
Dovetail dressers: These types of dressers provide the right amount of organization space and pattern. You can safely store jewelry, scarves, and other items in these drawers.
Evaluate Extra Add-Ons
If you are so concerned about your walk-in closet, you may like to add some custom elements that make life easier.
Laundry hampers: The closet and nearby area become messy and untidy when you throw used clothes carelessly. Add a laundry basket to avoid mess while hiding the laundry out of view.
Wardrobe lift: It assists you in reaching a high area in your closet. With its efficient use, it makes storing clothes easy in high places.
Additional rod: The velvet rod offers a unique way to hold the clothing that requires ironing or is ready to wear for the next day.
Final Touches
Once you have designed the walk-in closet for your room, it is time to make some final touches. You can add some LED lights for the element of intrigue, which increase the visibility. The addition of ceiling light can also make your walk-in closet look luxurious. When it comes to add-ons, their extensive list never comes to an end. It entirely depends on your needs. So you should select accordingly.
Conclusion
BK CIANDRE Walk-in closets are trendy storage spaces with a luxurious look. The closet should be solid and durable no matter what style and add-ons you select. For this purpose, you can trust BK CIANDRE manufacturers. Their walking closet is not only spacious, welcomes adjustments, but also looks premium by blending in every theme.