Blagovaonski stol je centar pažnje u svakoj blagovaonici. Ako tražite prikladan stol za blagovanje, onda morate naići na mnogo izbora stolova u rasponu od drvenog, staklenog i keramičkog. Dostupni izbori su poprilično neodoljivi i morate odvagnuti prednosti dostupnih opcija jedna naspram druge. Morate procijeniti značajke i odabrati tablicu koja ne samo da izgleda nevjerojatno, već je i izvrsna u upotrebljivosti. Dobra vijest je da je BK Ciandre izvagao te mogućnosti kako biste pronašli savršen blagovaonski stol za svoju blagovaonicu. Predlažemo da kupite keramički stol na razvlačenje. The features that attracted BK Ciandre ceramic table za davanje prioriteta ovoj tablici u odnosu na druge dostupne opcije dijele se u nastavku.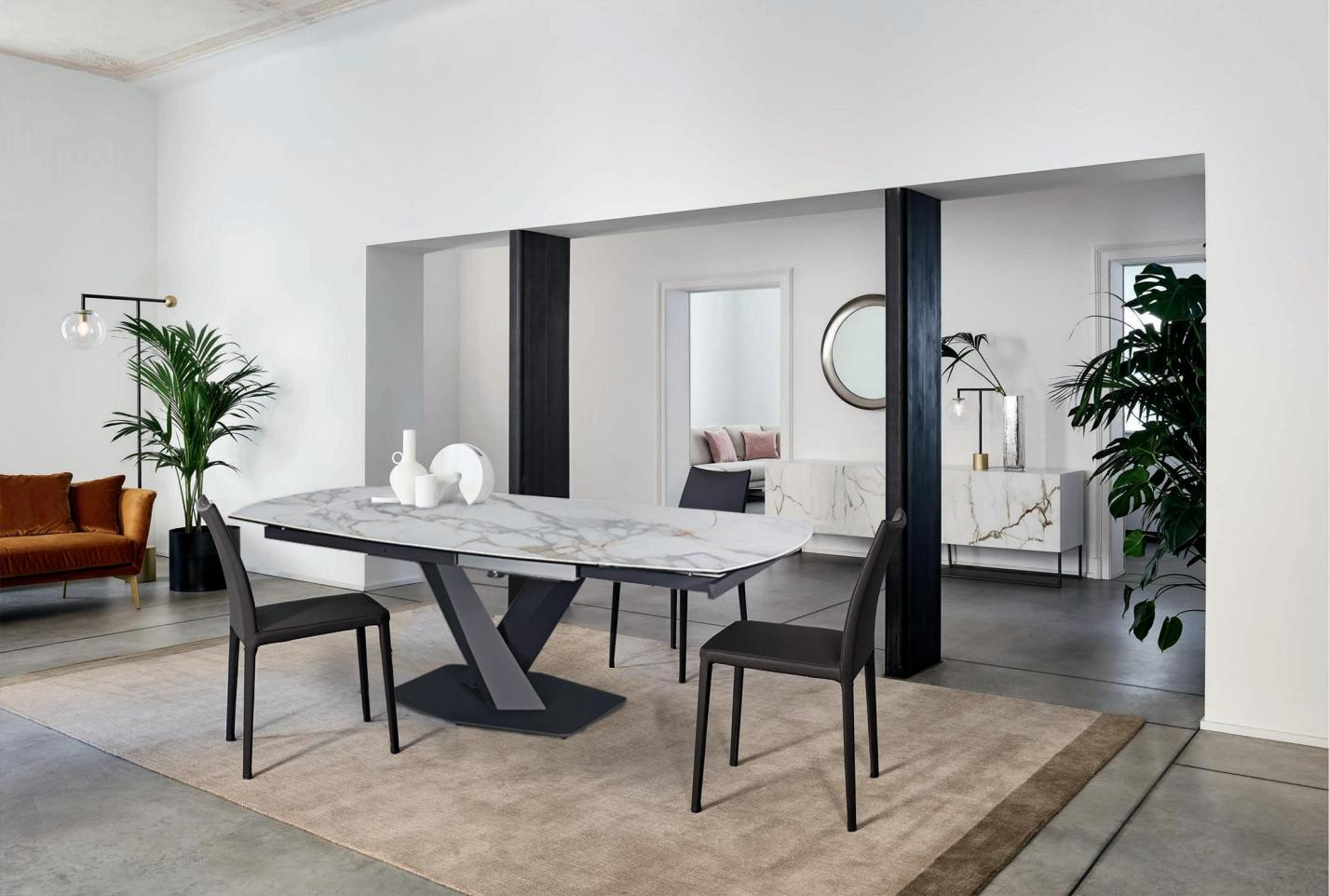 Durability
Who doesn 'ne divite se trajnosti namještaja? Naravno, nitko ne želi često mijenjati predmete namještaja. Naprotiv, ulaganje u namještaj smatra se ulaganjem koje se ne namjerava uskoro zamijeniti. Our research shows that the ceramic table je najtrajniji među svim vrstama stolova. Keramička ploča je otporna na udarce što znači da čak ni jak udarac neće oštetiti stol. Također, stol je otporan na toplinu tako da površina neće ostati ožiljna čak ni kada se na stol stavi grijaća ploča.
The extendable function
Ovaj stol također dolazi u produljivoj verziji. Keramički stolovi na razvlačenje mogu se kupiti u različitim veličinama s funkcionalnošću proširenja. Može se produžiti za nekoliko gostiju, a dolazi i u naborima koji produžuju stol kako bi se utrostručio kapacitet stola. Proširivanje stola povećava prostor za sjedenje u vašoj blagovaonici. Ova je značajka iznimno korisna za ljude koji uživaju u čestim posjetima gostiju, prijatelja i obitelji.
Classy appearance
Svatko želi kupiti stol koji uljepšava izgled njihove blagovaonice i izgleda estetski elegantno. Pa, dobra vijest je da je ovaj stol dostupan u raznim bojama. Najnevjerojatnije je to što se keramičke ploče mogu dizajnirati i kao drvo i mramor. Dakle, ako želite dobiti izgled drveta ili mramora uz postojanost keramike, tada možete dobiti inkjet ispis našeg omiljenog dizajna uz pomoć suvremene tehnologije skeniranja. Također, keramika je otporna na toplinu i hladnoću što znači da je čak i stavljanje vruće ploče ili mrtvo hladnog sladoleda pobijedilo 't promijenite boju površine kako biste osigurali da će vaš stol izgledati kao nov čak i nakon godina.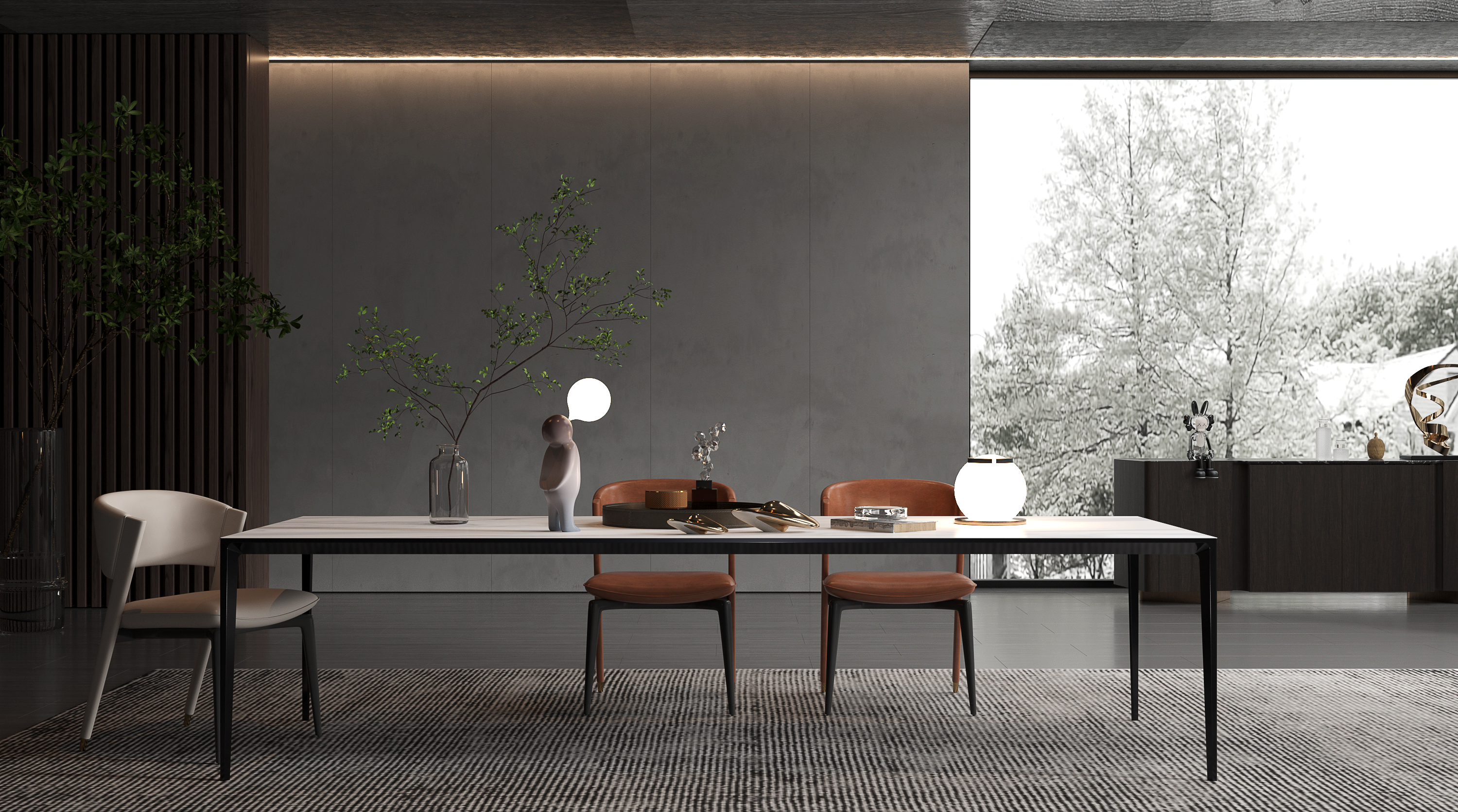 Cleanliness-friendly
Keramički materijal je otporan na mrlje što znači da će posjedovanje stola za blagovanje od keramike ukloniti stres čišćenja. Prolijevanje hrane i tekućine po vašem stolu je neizbježna svakodnevna pojava. No, sjajna vijest je da sve što je prosuto po stolu možete jednostavno obrisati samo vlažnom krpom ili pilingom. Ova je tablica posebno korisna za ljude koji imaju malu djecu koja stvaraju nered dok jedu cijelo vrijeme.
Free from scratches
Keramički stol je otporan na ogrebotine što ga čini savršenim namještajem za blagovaonicu. Dakle, ako netko vuče svoje šalice i tanjure, baca šiljate predmete ili čak pokuša rezati hranu oštrim nožem, nema potrebe brinuti o tome jer će vaša stolna ploča i dalje biti glatka.
Hygiene-friendly
Keramički materijal ne upija vodu kao drvo, što ga čini zonom koja se ne razmnožava za bakterije i grinje. Ova značajka podrazumijeva da su takvi stolovi higijenski u uporabi jer ih možete lako očistiti bez stresa od bakterija i klica u pozadini. To ga čini savršenim izborom za ljude koji su svjesni zdravlja koji nastoje ulagati u ekološki prihvatljive kućne dodatke.