Marble dining tables are one of the classic styles of dining table tops. They have a demand in the market because they are beautiful and have a timeless elegance.
Marble is a very dense stone and vulnerable to scratches and stains. However, they look lovely in the dining room, and you can find a lot of different designs and colours. Therefore, before purchasing the marble dining table, read this article to learn if the marble dining table is good or not.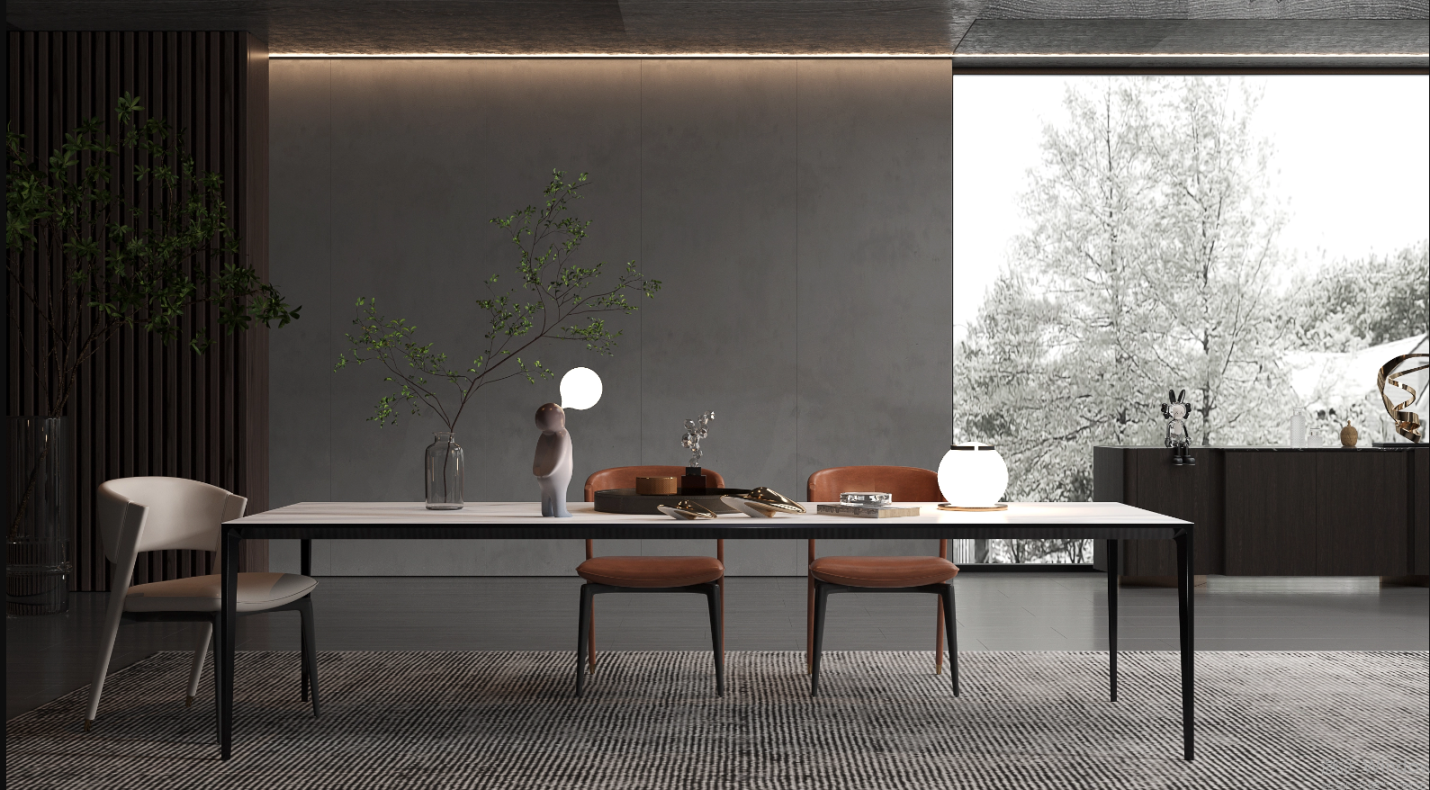 Advantages of a Marble Dining Table:
Following are some of the fantastic benefits of the marble dining table.
1. Beauty and Elegance:
The top advantage you can get from the marble dining table is that they provide the ultimate beauty to your room. The marble looks elegant and gives the dining room a sleek and stylish look. Other than that, you can find some fun designs and styles, such as the ceramic marble dining table that will make your room classier.
2. Timeless:
The marble dining table will never go out of fashion. So once you invest in the excellent quality and design of the table, you don't have to worry about getting a new one. It also goes well with any kind of furniture that you might have in your home.
3. Versatility:
Another great thing about the marble dining table is its versatility. You can get so many beautiful and stylish designs. You can also get a customized design on the marble tables to match the theme of your home.
4. Can be quickly restored:
Even if you don't take proper care of your marble dining table, and it starts to look, you don't need to worry. With the help of professionals, you can quickly restore the marble. This will allow you to get back the lustre and make it look as new as you bought it.
Disadvantages of Marble Dining Table:
Now let's have a look at some of the disadvantages of the marble dining table so that you can figure out if this type of table is good for you.
1. Easily gets scratched:
The worse thing about the marble table is that they easily get scratched. It would be best if you were very careful while using this table because even the slightest mistake can cause a massive scratch.
2. Needs proper maintenance:
These tables need a lot of maintenance. It would help if you were careful around it; make sure you are not putting heavy things on it. You can also not slide plates and dishes on this table. While cleaning it, make sure you are not using harsh chemicals.
3. Needs regular sealing:
You need to seal the upper layer of the table regularly and adequately. This minimizes the scratching and also keeps the surface protected.
Sensitive to temperature:
The marble dining tables are also very sensitive to temperature. You cannot put pots and dishes over it as this may damage the surface.
Conclusion:
After looking at the advantages and disadvantages, you can see that the marble dining tables are not very functional. They can be used by families who don't use the table regularly. These tables need a lot of maintenance and care. So, if you can afford this much maintenance, you can surely get your hand on these masterpieces.