Meja makan minangka pusat perhatian ing sembarang ruang makan. Yen sampeyan nggoleki meja makan sing cocok, sampeyan kudu nemokake akeh pilihan meja wiwit saka kayu, kaca, lan keramik. Pilihan sing kasedhiya cukup akeh lan sampeyan kudu nimbang pro opsi sing kasedhiya marang siji liyane. Sampeyan kudu ngevaluasi fitur lan pilih tabel sing ora mung katon luar biasa nanging uga migunani. Kabar apik iku BK Ciandre wis nimbang opsi sing kanggo sampeyan nemokake meja panedhaan sampurna kanggo kamar panedhaan. Disaranake sampeyan tuku meja keramik sing bisa diperpanjang. The features that attracted BK Ciandre ceramic table kanggo prioritize Tabel iki saka opsi liyane kasedhiya dituduhake ing ngisor iki.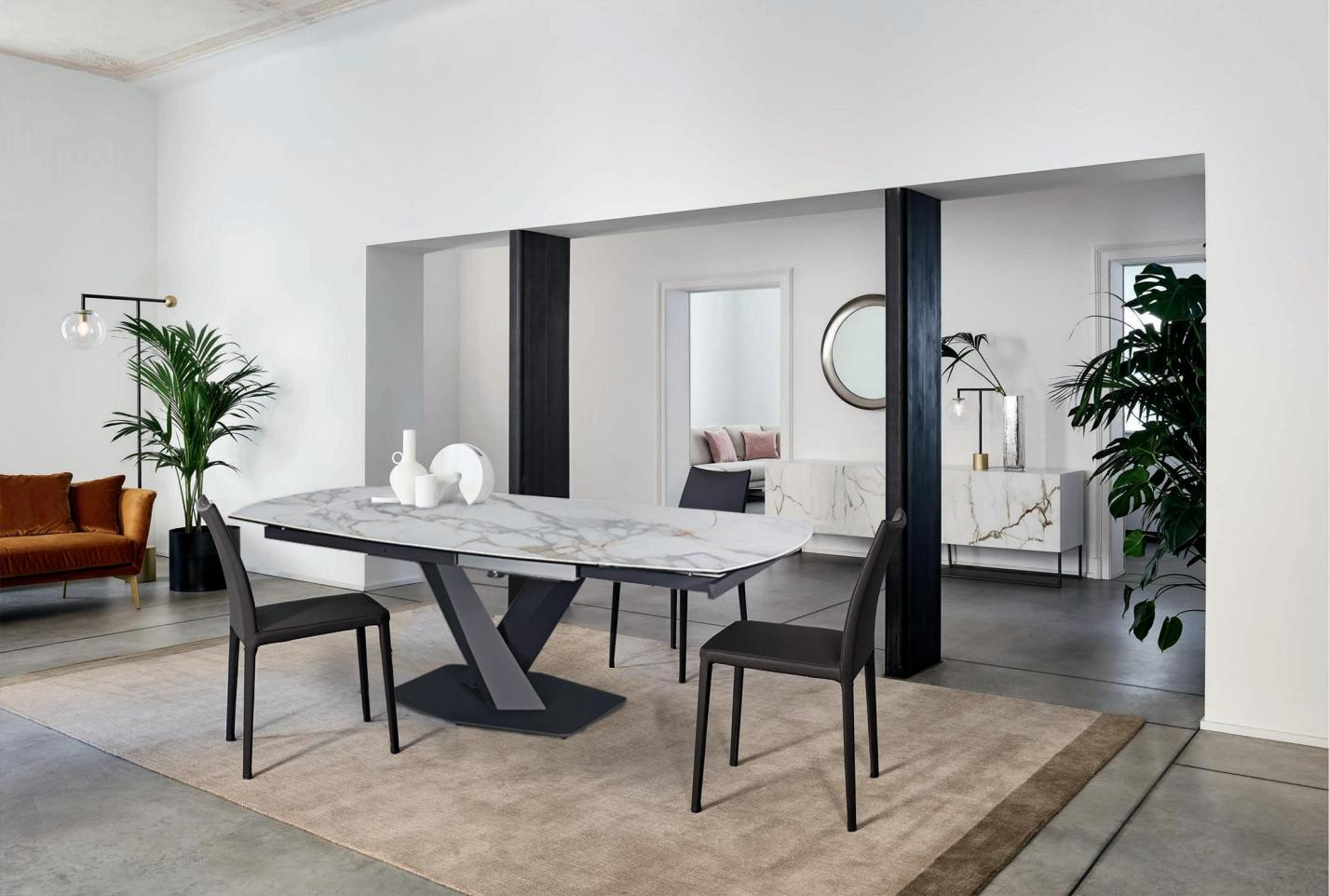 Durability
Who doesn 't ngujo kekiatan ing Furnitur? Mesthine, ora ana sing pengin ngganti barang-barang perabot kanthi asring. Nanging, nandur modal ing furnitur katon minangka investasi sing ora bakal diganti kanthi cepet. Our research shows that the ceramic table paling awet antarane kabeh jinis meja. Ndhuwur keramik tahan kejut sing nuduhake manawa ketukan sing abot ora bakal ngrusak meja. Kajaba iku, meja kasebut tahan panas supaya permukaan ora bakal tatu sanajan piring panas diselehake ing meja.
The extendable function
Tabel iki uga kasedhiya ing versi extendable. Meja keramik sing bisa digedhekake bisa dituku ing macem-macem ukuran kanthi fungsi sing ditambahi. Bisa ditambahi kanggo saperangan tamu lan malah teka ing Pambungkus sing ngluwihi meja kanggo telung kapasitas meja. Ngluwihi meja nambah papan lungguh ing kamar panedhaan. Fitur iki pancen migunani kanggo wong sing seneng kerep ngunjungi tamu, kanca, lan kulawarga.
Classy appearance
Saben uwong pengin tuku meja sing nambah tampilan kamar panedhaan lan katon elegan kanthi estetis. Inggih, kabar apik yaiku meja iki kasedhiya ing macem-macem warna. Sing paling nggumunake yaiku ndhuwur keramik bisa uga dirancang kaya kayu lan marmer. Dadi, yen sampeyan pengin entuk tampilan kayu utawa marmer kanthi daya tahan keramik, sampeyan bisa entuk cetakan inkjet saka desain favorit liwat teknologi pemindaian sing paling anyar. Uga, keramik tahan panas lan kadhemen sing tegese malah nempatake piring panas utawa es krim mati-kadhemen menang. 't discolour lumahing mesthekake yen meja bakal katon apik minangka anyar malah sawise taun.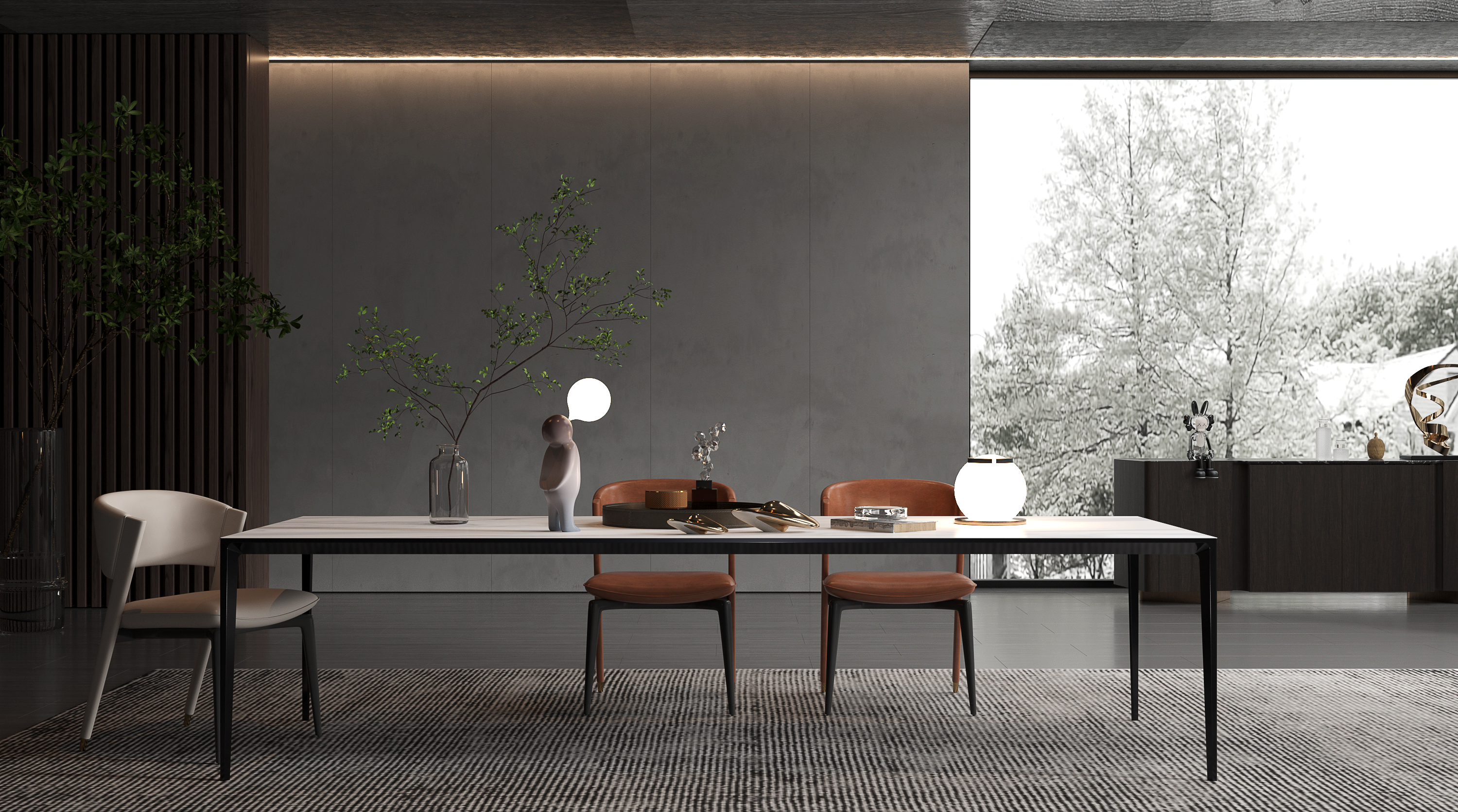 Cleanliness-friendly
Bahan keramik tahan noda, tegese duwe meja makan sing digawe saka keramik bakal ngilangi stres nalika ngresiki. Duwe tumpahan panganan lan cairan ing meja makan minangka fenomena saben dina sing ora bisa dihindari. Nanging kabar apik yaiku sampeyan bisa kanthi gampang ngilangke apa wae sing tumpah ing meja makan mung nganggo gombal utawa scrub sing lembab. Tabel iki utamané migunani kanggo wong sing duwe bocah cilik sing nggawe kekacoan nalika mangan kabeh.
Free from scratches
Meja keramik tahan gores sing ndadekake perabotan ruang makan sing sampurna. Dadi yen ana sing nyeret cangkir lan piring, mbuwang barang sing runcing utawa malah nyoba ngethok panganan nganggo piso sing landhep ora perlu kuwatir amarga meja sampeyan isih mulus.
Hygiene-friendly
Bahan keramik ora nyerep banyu kaya kayu, sing ndadekake zona non-breeding kanggo bakteri lan mites. Fitur iki nuduhake manawa meja kasebut digunakake kanthi higienis amarga sampeyan bisa ngresiki kanthi gampang tanpa stres bakteri lan kuman sing ndasari. Iki ndadekake pilihan sing sampurna kanggo wong sing eling kesehatan sing ngupayakake nandur modal ing aksesoris omah sing ramah lingkungan.