Maseya Xwarinê ya Seramîk- Hilbijartina bêkêmasî ya ji bo xwarina baxçeyê hundur û derve
Hilbijartina maseya xwarinê dibe ku karekî hêsan xuya bike, lê di rastiyê de, ew karekî pir mezin e ku hûn bijartinên we hene. Li BK CIANDRE, em her gav hilberan bi materyalên kalîteya bilind diafirînin da ku ew bi estetîk xweş xuya bikin û fonksiyona herî zêde bidin. Bike 'ه به هەکانی هەیە maseya xwarinê ya seramîk ya minimalîst bi berhevoka meya Bianco Statuario re. Ew di mezinahî, qedandin, û modela sifrê ya ku hûn dixwazin de peyda dibe. Tê hilbijêre:
➔ Rêzeya mermera spî Calacata
➔ Cêber marble griy
➔ Luxury
...Pure color series
➔ Cîberê a
ئێش
Hûn dikarin qedandina ku hûn dixwazin hilbijêrin, wek matt, pîskirî, qeşengkirî, qedandina qalibê, û hêj bêtir. Ew dikarin li derve û hem jî maseyên xwarina lûksê yên hundurîn ên bi zexmbûna hêja bibin îdeal. Ji bo bihêzbûna bilind bingehek aluminium heye. Sermaseyên seramîk ên sêwirana luks di sêwiranê de çêtirîn pêşkêşî we dikin. Ew hêsan in ku maseyên xwarina li derve yên luks ên ku bedewiya jorîn a mermer hene biparêzin.
BK CIANDRE maseyek seramîk a sêwirandî ya bi çînek jorîn a mermerî pêşkêşî we dike. Ew ê temaşevanên we bikişînin ku ji ber mezinahiyên wan ên cihêreng di cîhek hundurîn û hundurîn de navenda balkêşiyê ye. Li gel her hilberek, em 100% teftîşa kalîteyê pêşkêşî we dikin ku di her prosedurê de kontrola kalîteya bilind dide we. Dibe ku hûn dixwazin di derheqê karanîna maseyên xwarinê yên seramîk de bêtir zanibin. Van maseyên xwarinê jiyana weya rojane ew qas hêsan dikin û mîrata polê li sazûmanên wekî baxçeyek li derve an cîhê xwarina weya hundurîn zêde dikin.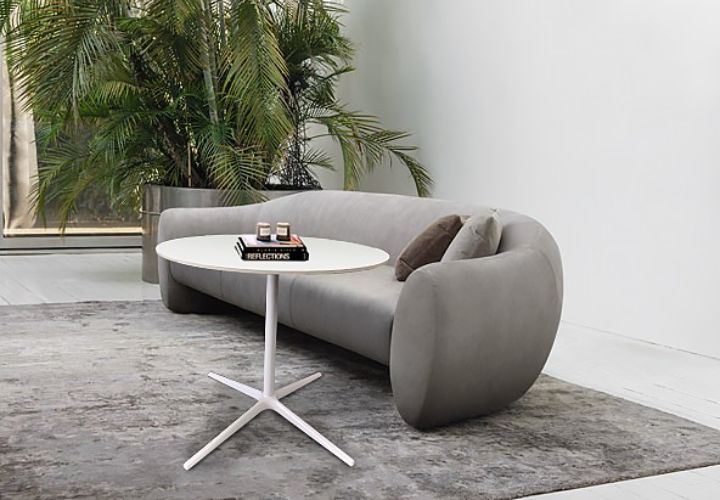 هەڵەوەی
Van maseyên seramîk zilamê bihêz ê mîhengên weya malê ne. Ew awirek jorîn a mermer didin û materyalên rengdêr nagirin. Ji ber vê yekê, hûn dikarin li ser wan hinekî tevlihev bibin. Xwarin, vexwarin û şampanya xwe bi cih bikin. Tewra ku zarokê we rengan ji bo randevûyek afirîner li baxçê we carinan boyax bike jî, tu sedem tune ku ji lekeyên li ser masê bitirse. Bê guman, ev bi celebên din ên materyalên sifrê ne gengaz e. Maseya weya seramîk dê bi hêsanî lekeyan nekeve. Tewra di rewşek rijandina mezin de, hûn tenê rûyê xwe paqij dikin. Li çareseriyên av û bîkarbonat sodyûmê binêrin da ku lekeya nû û we paqij bikin 'dîsa kirin! Hûn tabloya seramîkî ya nû-xuya distînin, wusa dixuye ku qet tiştek nebûye!
Seramik e. Ew pir parastinê hewce nake. Digel vê yekê, van maseyên xwaringehê yên seramîk li ber qerqê ne. Ji ber vê yekê, pê ewle bin ger zarok hez dikin ku firaq an lewheyên xwe bikşînin ser xwe. Dibe ku hûn her tim ji tirsa mêrê xwe mifteyên li ser masê bavêjin. Ne hewce ye ku xemgîn bibe! Maseya xwarina weya xwarina mermerî ya seramîk dê ji her demê kêmtir ewledar be û xera bibe, her çend hûn fêkiyan li ser bi kêrê biçirînin. Seramîk di vî warî de ji mermer û kevirên din ên siruştî pir bi domdartir e. Ji ber vê yekê, dev ji ramana zêde berdin û ji jiyanek bêhêvî kêfê bikin.
Hîzîzê
Tenduristî di her cûre mîhengan de-mal û bazirganî de fikarek girîng e. Maseya xwarina weya seramîk ew qas hêsan e ku were paqijkirin û paqijkirin. Tişta ku hûn hewce ne çend paqijkerên standard ên malê ne. Wekî din, ji ber ku seramîk bê av e û xwedan rûyek ne-poroz e, ev tê vê wateyê ku şansê mêş û bakteriyan li ser rûyê erdê kêm e. Ev e ji ber ku seramîk ji her toza atomîkirî ya fîberê ku bi tevahî bê şil e tê çêkirin. Hêz bi hêzek bilind tê pêçandin û di nav agir de tê hilanîn û jê re tevliheviyek pir xweş peyda dike û wê nazik û şuştinê dike.
Next a Biçûk
We dizanibû ku berhemên seramîkî yên kevnar di gelek caran de bêkêmasî têne dîtin? Erê, ev diqewime ji ber ku seramîk zehf domdar û berxwedêr e. Parçeyên seramîk dikarin ji ber bandora tiştên ku bi xemsarî têne avêtin giraniya çeqan hilgirin. Wekî din, tabloyên seramîk li ber germê ne; hûn dikarin tabloyek germ bêyî xem li ser masê bi cîh bikin. Ne tenê ev, lê seramîk di heman demê de li hember asîdê jî berxwedêr e. Ji ber vê yekê, ger lîmonad li ser sifrê were rijandin, qet meraq nekin. Tenê wê paqij bikin û yekî din bikin.
Tomarî
Li BK CIANDRE, em her gav materyalên bi kalîte bikar tînin ku ne tenê xweşik xuya dikin lê ji bo karanîna rojane jî minasib in. BK CIANDRE bi berhevoka xwe ya Bianco Statuario ve ji bo sermaseyek seramîkî ya xwerû vebijarkên pola pêşkêşî dike, ku têkiliyek xweşik a materyalan e, di simetrîkê de ku bi rengek bêkêmasî li hawîrdora we were. Koleksiyona me behsa serhişkî, zerafet û lênêrînê dike. Em hilberkerên mezin ên maseyên xwarinê yên seramîk ên li derve û hundurîn ên pir domdar, berxwedêr, berxwedêr, germ-berxwedan, û xweşik in. Bi a sifrê seramîk BK CIANDRE xwerû , Hilbijartina maseya xwarinê divê ne karekî dijwar be ku hûn jûreya xwarina xwe rengek nû bidin.