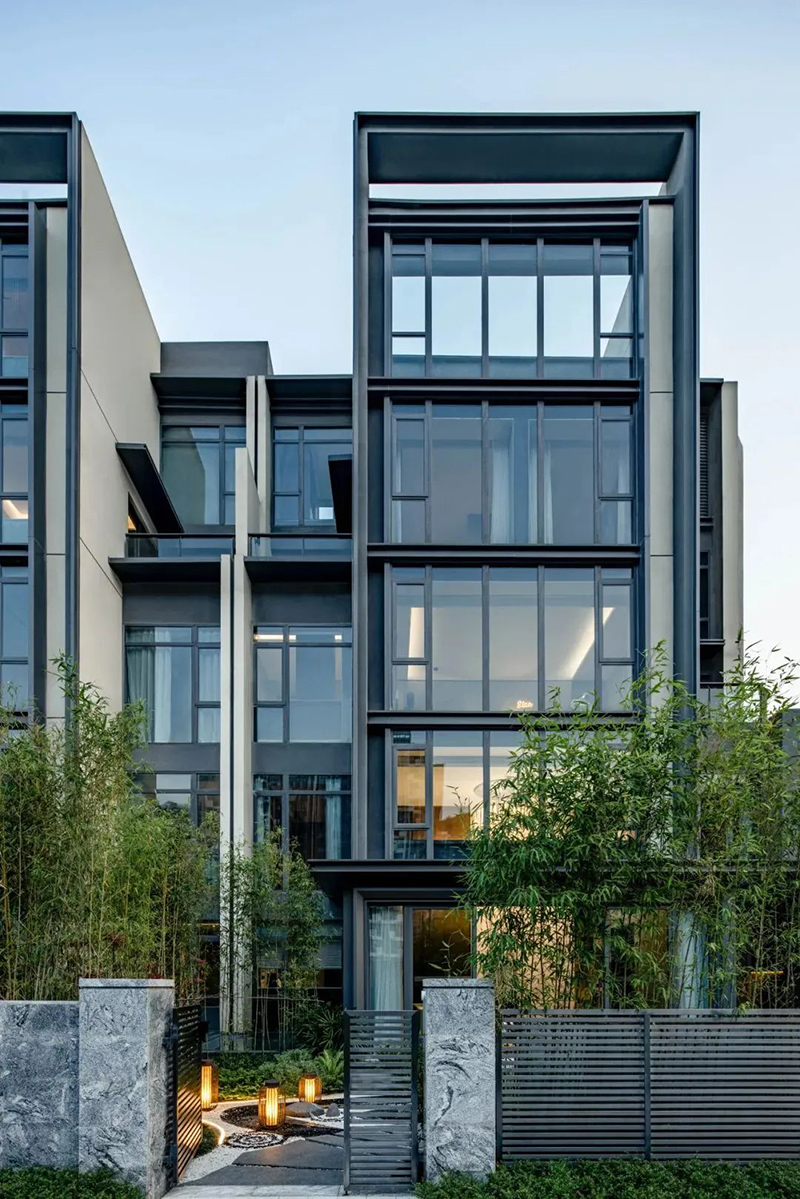 638㎡villa - BK Ciandre Minimalist Furniture Manufacturers
Project Name:Linnan 300 sets villas
Location: Zumiao stree, chancheng district, Foshan city, Guangdong Provence, China.
Products we supplied: Windows, Doors, Tables, Kitchen Cabinet, walk in closet and so on
A leading minimalist furniture brand in China, BK CIANDRE is a processional ceramic table manufacturer and minimalist furniture R &D solution global provider. We have full range collections of ceramic tables, kitchen cabinets, kitchen panels, walk in closet, doors and modular TV wall cabinets.
Global reputation as one of the world's largest and most respected furniture manufacturers.
Project Briefing and Building Overview:
Outside the villa are lush green bamboos, the breeze blowing, the bamboo leaves rustling, how elegant and calm it is! Guided by the bamboo forest and illuminated by street lamps, a path begins from here.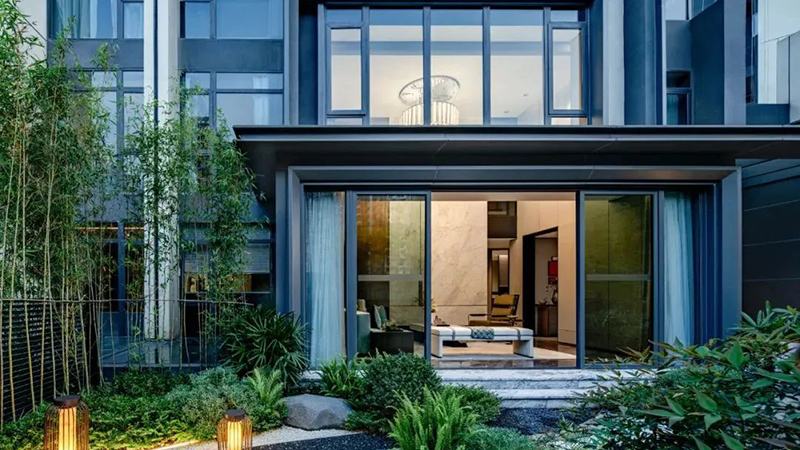 Stepping into the room, you will be greeted by noble and gorgeous crystal chandeliers, which are atmospheric and elegant. Hanging in the air, it is an interpretation of the luxury of the entire space.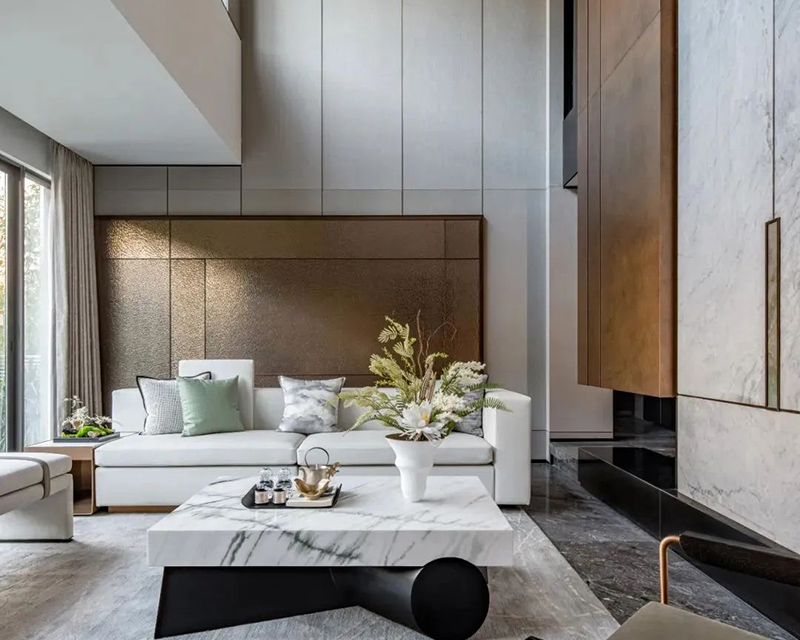 Looking out from the inside, it is the green bamboo forest. The interior is mostly white as the main color, with golden embellishments on top of the white, and the space is instantly filled with the luxury of a French court.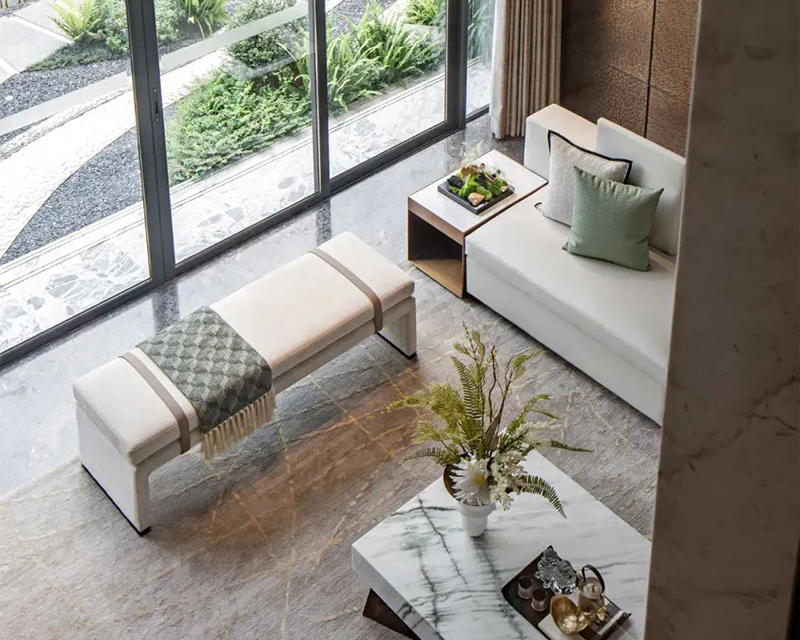 Under the white marble coffee table are black legs, but the legs are unusual. The black cylindrical shape adds its own characteristics to the otherwise unremarkable coffee table.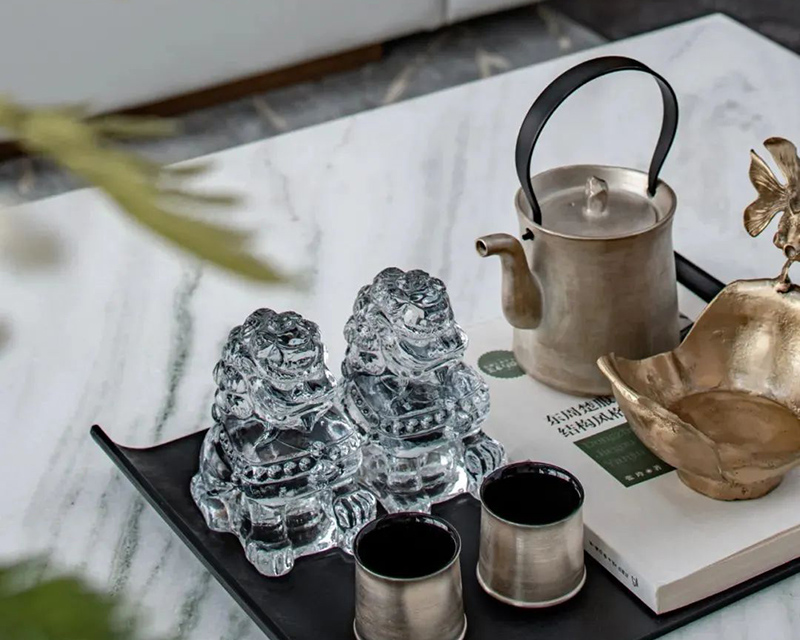 The restaurant uses a round table top, which symbolizes the harmony of the members. The simple hanging pictures are placed on the background of the log color, and the wall is simply decorated.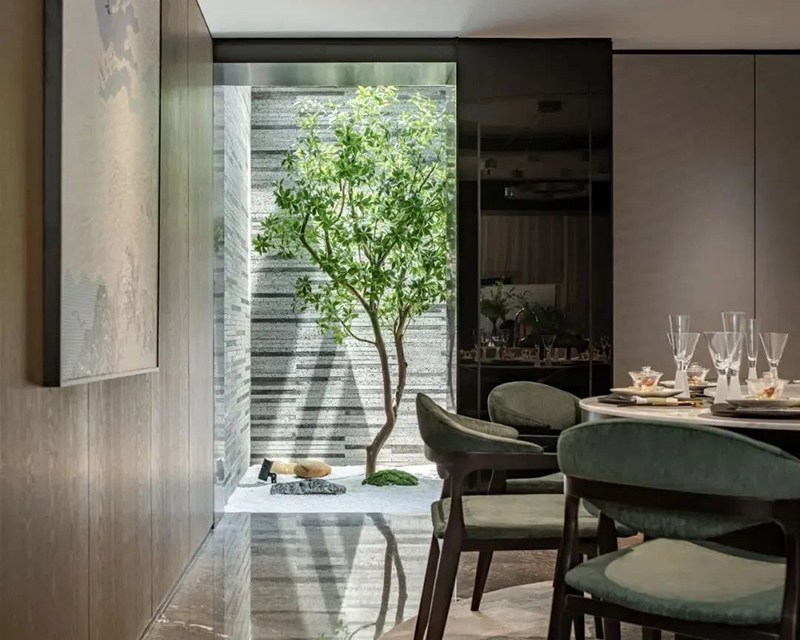 The lighting designer also chose a circle, which echoes with the circular tabletop, reflecting the connectivity of the space.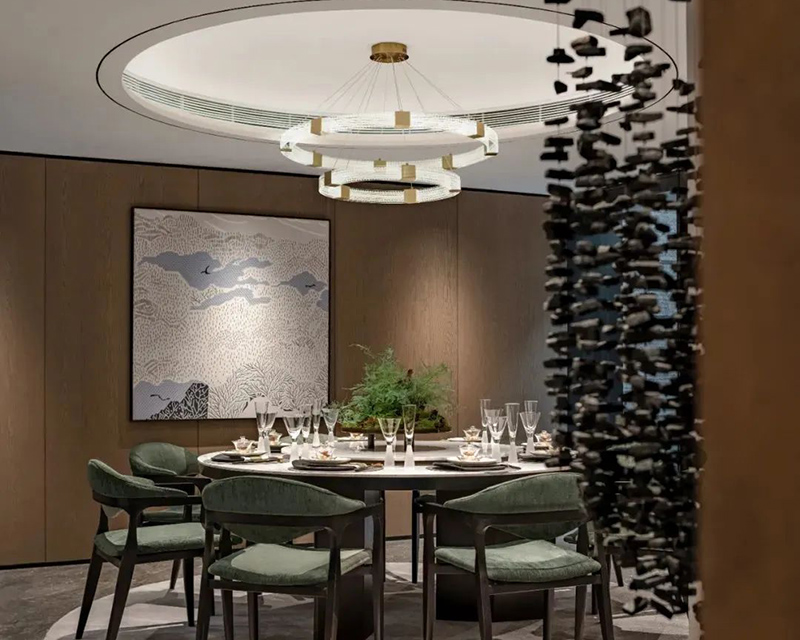 The tea room and the space are on the opposite side, and the two are both opposite and integrated with each other. The charming fragrance emanating from the tea and the poetry and book temperament emanating from the same book blend with each other, making people feel poetic and want to write a poem.