The dining table is the centre of attention in any dining room. If you are looking for a suitable dining table then you must come across many table choices ranging from wooden, glass, and ceramic. The available choices are quite overwhelming and you need to weigh the pros of available options against one another. You have to evaluate the features and select the table that not only looks incredible but is also great in usability. The good news is that BK Ciandre has weighed those options for you to find the perfect dining table for your dining room. We suggest you buy a ceramic extendable table. The features that attracted BK Ciandre ceramic table to prioritize this table over other available options are shared below.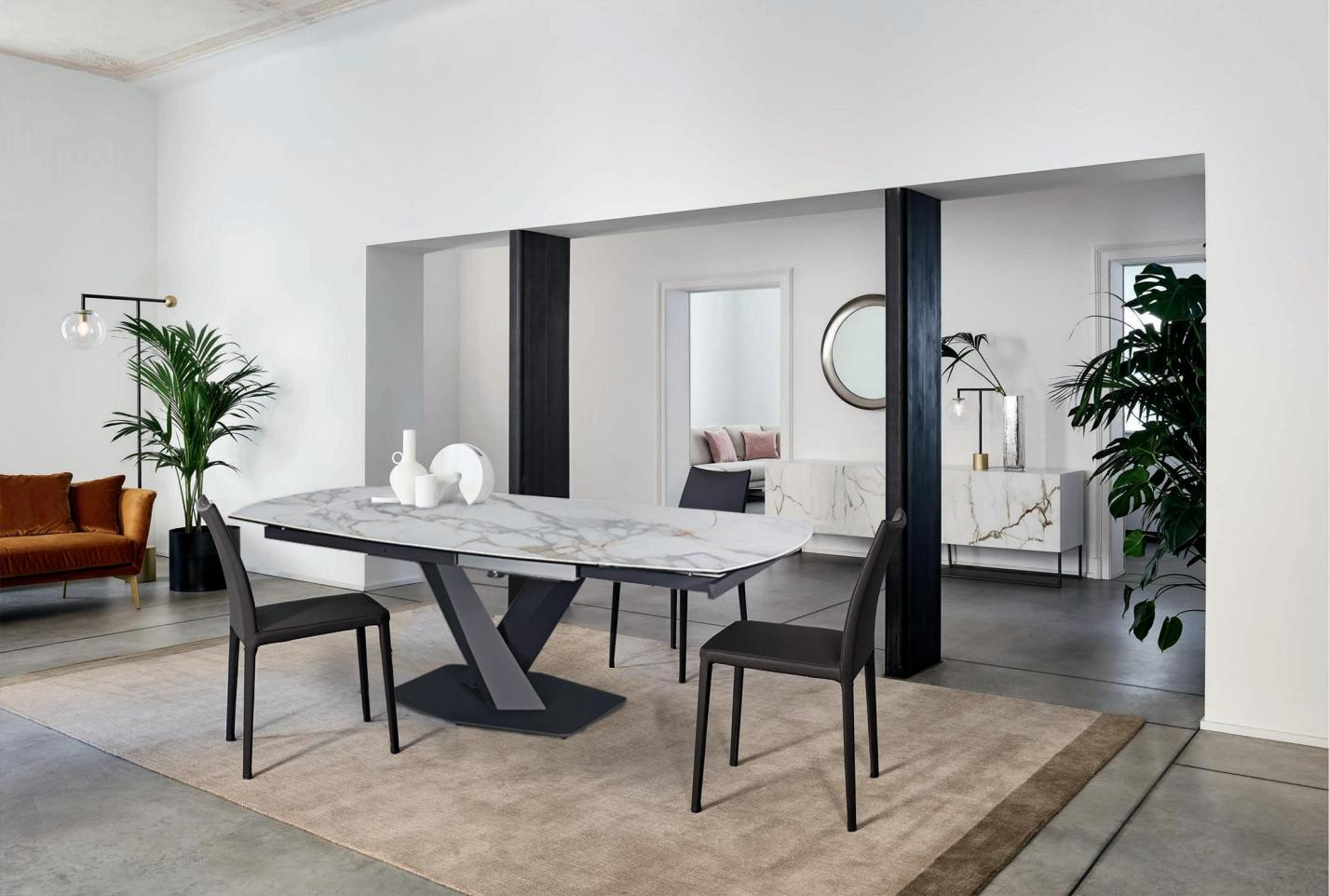 Durability
Who doesn't admire durability in furniture? Of course, no one wants to replace furniture items frequently. Rather, investing in furniture is seen as an investment that is not meant to be replaced very soon. Our research shows that the ceramic table is the most durable among all kinds of tables. The ceramic top is shock resistant which implies that even a heavy thud won't damage the table. Also, the table is heat resistant so the surface won't get scarred even when a hot plate is placed on the table.
The extendable function
This table also comes in the extendable version. Ceramic extendable tables can be bought in different sizes with the functionality of being extended. It can be extended for a couple of guests and even comes in folds that extend the table to triple the capacity of the table. Extending the table increases the sitting space in your dining room. This feature is utterly useful for people who enjoy often visits from guests, friends, and family.
Classy appearance
Everyone wants to buy a table that enhances the appearance of their dining room and looks aesthetically elegant. Well, the good news is that this table is available in a variety of colours. The most amazing thing is that ceramic tops can be designed like wood and marble too. So, if you desire to get the look of wood or marble with the durability of ceramic then you can get the inkjet print of our favourite design through up-to-date scanning technology. Also, ceramic is heat and cold resistant which implies that even placing a hot plate or dead-cold ice cream won't discolour the surface ensuring that your table will look as good as new even after years.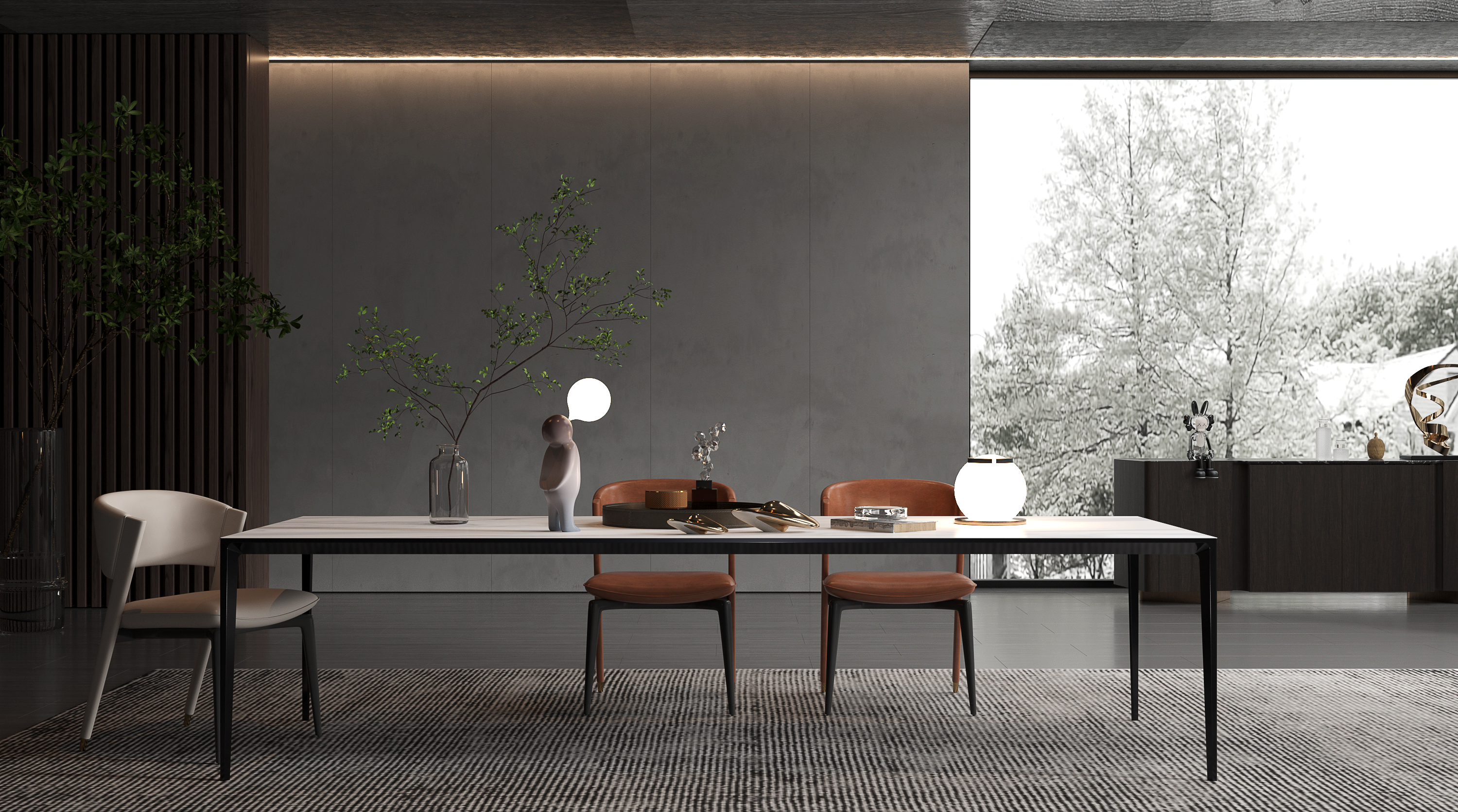 Cleanliness-friendly
Ceramic material is stain resistant which means that owning a dining table made of ceramic will take away the stress of cleaning. Having food and liquids spill on your dining table is an inevitable everyday phenomenon. But the great news is that you can easily wipe off anything spilt on your dining table with merely a damp cloth or scrub. This table is especially useful for people who have toddlers who create a mess while eating all the time.
Free from scratches
A ceramic table is scratch-resistant which makes it perfect dining room furniture. So if someone drags their cups and plates, throws pointed objects or even tries to cut their food with a sharp knife there is no need to worry about it because your tabletop will still be smooth.
Hygiene-friendly
Ceramic material does not absorb water like wood, which makes it a non-breeding zone for bacteria and mites. This feature implies that such tables are hygienic in use as you can clean them easily without the stress of underlying bacteria and germs. This makes it a perfect choice for health-conscious people who strive to invest in eco-friendly home accessories.