What's the most important thing to look for when getting furniture? Make sure that the furniture is durable while aesthetically pleasing as well. Hence, the sintered stone dining table from BK Ciandre will make the perfect purchase!
The elegance a sintered stone table can bring to your dining room is unmatchable. Choosing the right dining table is important as getting the wrong one can cost you both time and money. However, BK Ciandre is one of the leading companies for furniture that brings value to your money.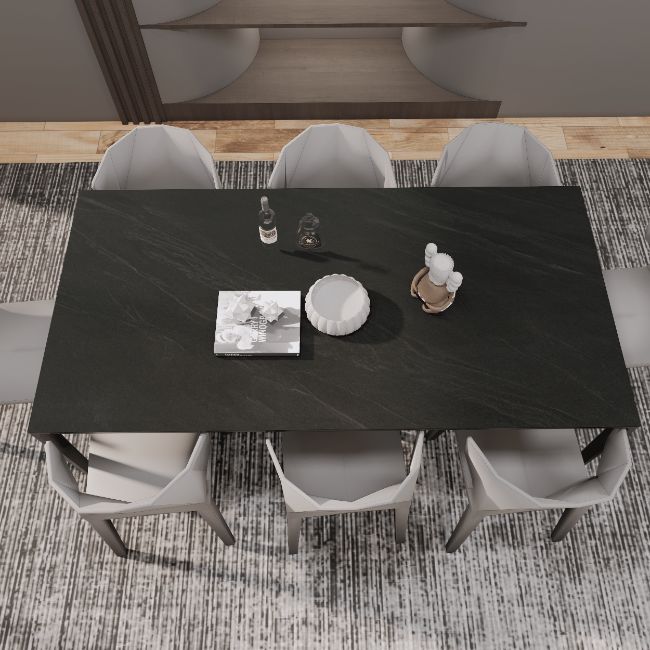 How a Sintered Stone Table Can Bring Value to Your Money:
Wondering if sintered stone tables from BK Ciandre will make the perfect addition to your dining rooms? Here are the traits and benefits that can help you decide if it'll make the perfect fit or not.
1. Excellent Structure:
BK Ciandre has manufactured its products by keeping your needs in mind. The sintered stone dining table is an example of that with its premium quality structure. It is made from aluminum, which promises stability and durability. The tables are scratch resistant as well and hence add more to their durability.
2. Rust-resistant:
Who wouldn't love to get rust-resistant furniture? Everyone and that is all for good reasons! The material of the table is rust resistant and hence will bring durability in the long run.
3. Easy to Clean:
Sintered stone tables are widely popular because of their low maintenance. Such tables are lightweight and will make an excellent item for your outdoor settings. They are stain resistant and do not absorb liquid materials. Which makes your cleaning duties ten times easier.
4. Variety in Design and Colors:
The challenging part when choosing to get furniture for your house is the design. You have to ensure that the table matches the house's theme and is aesthetically pleasing. BK Ciandre has ensured to make a variety of designs and colors available to match your theme. The company has paid tribute to the Italian works that promise durability and structure.
Such tables are beautiful, durable, and easy to carry, what else more would you need?
Why Choose BK Ciandre?
BK Ciandre aims to get the interior of your house to come together according to your vision. With more than 15 years of experience in aluminum, ceramic, and glass furniture, the company guarantees nothing less than perfection. Here is why you should choose BK Ciandre:
1. A Showroom to Cater to Your Needs:
A company needs to create a professional environment to ensure smooth running. The factory of BK Ciandre is more than 25000 square meters in size with over 150 workers. Through this, the company can complete over 30000 units of production per month.
All this tells that the company has left no hinge open when it comes to manufacturing and delivering the best.
2. Premium Quality Production Line:
The production line of BK Ciandre is based on the service and quality of some of Italy's largest brands. The company uses an ITALY-BOTTERO machine and a 5-axis aluminum processing machine. Through their production line, they ensure to provide their customers with durable and long-lasting furniture.
3. A Huge Range of Products:
As mentioned earlier, when buying furniture, there are two essential aspects to look into the most. These are the quality and affordability. BK Ciandre has successfully implemented both of these traits into their products. They feature a wide range of collections of ceramic tables, walk-in closets, kitchen cabinets, kitchen panels, and modular TV wall cabinets.
4. They Have a Proper System in Place:
To know how a company is guaranteed to deliver you the best is to look into their operations system. BK Ciandre has twelve departments to ensure perfection in every little detail of the products. They have a sewage disposal system at every corner of their production line. Other than that, they also have an after-sales department. So if by chance there is some problem with your product, their professional after-sales department will help you with that.
Conclusion:
A sintered stone dining table can suit any theme you have set for your house. These ceramic tables promise excellency in terms of design and service.
Getting one from BK Ciandre sintered stone dining table will be another great decision you'll be making. You will hardly be disappointed with their extensive range of products and designs.