If you ask any furniture enthusiasts or someone big on interior design, one thing they will always tell you is to incorporate some ceramic furniture within your household. Why is that?
Well, this is because ceramic is one material that not only looks elegant but is extremely budget-friendly. So, while making sure that you don't go broke, you can design your house towards a more elegant aspect.
One of the practical uses of ceramics we see in homes and what people opt for the most is ceramic table tops. There are several reasons for this; want to know what they are? Well, learn below.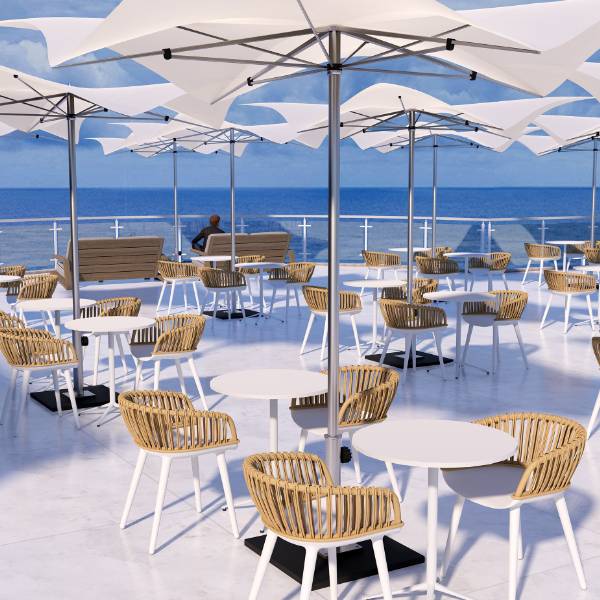 Ceramic Table Tops – The Decision Which Will Work in Your Favor
If you are someone who just bought a new house or plans on renovating their old home and changing the furniture, our experienced advice is to buy a ceramic table top.
Incorporating a ceramic table top within your home's aesthetics holds several benefits. Some of which are:
1. Ceramic Table Tops Look Great
If you are searching for a table that isn't heavy on your pocket but gives off a posh vibe, then ceramic table tops are perfect. It can be either in the form ceramic top dining table or a cute coffee table to keep in your living room. The beautiful and intricate designs will give off an elegant look and enhance the aesthetics of your new place.
2. Ceramic Tables are Unique
The best part of owning a ceramic surface is that each design differs. So, the piece you will have within your house will be a unique element just for you.
Other than this, ceramic table tops hold a beautiful texture and some intricate designs in various ranges. So, whether you are searching for some gorgeous marble veins on your ceramic tops or a grainy wooden texture to align with the rest of your aesthetics, this table top can be found in all kinds.
3. Ceramic Table Tops are Durable
We understand that when putting out money for purchasing furniture, customers expect only the best quality. New furniture is treated like a baby for a long time, and even a mere scratch on it can make your heart palpitate.
However, ceramics will save your heart from pounding out at the sight of a scratch because this material is highly durable. Not only can it prevent itself from scratches, but it is resistant to UV rays and changing temperatures. Hence, you don't have to worry about accidentally placing a hot dish directly on the table or knocking down a bunch of things. The ceramic can withstand a war, so let's not worry.
4. Ceramic Table Tops are Hygienic
If you have a toddler or a little kid in your house, choosing a ceramic surface would work the best in your favor. Why so? Well, we all know how kids have a habit of touching every other surface at home, and if we are talking about a crawling baby here, then their whole commute will be through their hands.
Ceramics are made of atomized powder devoid of any water during manufacture. This, along with excessive pressure and temperature, makes the ceramic have a low water absorption rate. Low water absorption will eventually lead to disabling any bacteria or mites from hoarding on your surface. Hence, your baby is safe too.
BK Ciandre – Your One Stop Shop for Purchasing the Best Ceramic Table Tops
BK Ciandre has long been the manufacturer of some exceptional quality ceramic furniture. With over 15 years of experience, the company has the expertise and promises to deliver just the best.
Our experience, however, also tells us that when searching for some table tops, people usually expect minimalistic designs. Hence, what you wish we provide. Among our range of exceptional modern minimalistic furniture, our MATAN long table is what will stand out for you.
With a sleek, cute, and minimalistic design, this dining table is bound to become the center of attention. However, if that isn't your pick, we have a range of furniture for you. So, you must check out our products and choose the one you like the best.